Opposites attract―but can they work together?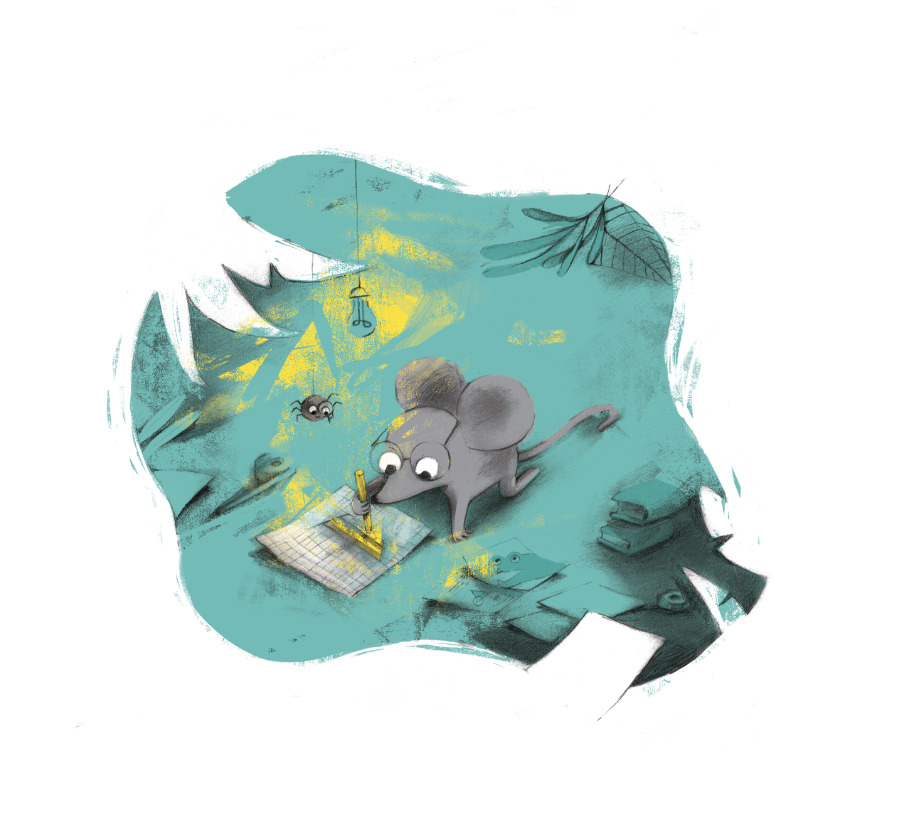 When Gnu says that there's a cave filled with diamonds across the river, Shrew is intrigued. But Gnu seems to be all talk, fantasizing about riches yet dismissing all of Shrew's suggestions. As Gnu dreams his days away, tossing out one big idea after another, Shrew spends his nights trying to make those dreams a reality. Will Gnu's big ideas ever be able to mesh with Shrew's hard work to make something remarkable happen?
Author Danny Schnitzlein uses deadpan storytelling to put an entertaining spin on "The Ant and the Grasshopper" that values the roles of both dreamers and doers. Anca Sandu's illustrations, rendered in pencil and colored digitally, add to the humor and whimsy.


Process
Awards
Best STEM Books—ASEE / ITEEA / NSTA / SEPA / CBC, 2021

Children's Gallery Award (Nominee) —National Christian School Association, 2021-2022
Reviews
"This is not the usual story of industry triumphing over sloth….it's refreshing to see a fable in which a generous spirit mitigates the usual 'gotcha' ending." —Publishers Weekly

"Schnitzlein keeps readers aware of the yin and yang of the characters' relationship without judging them, employing a pleasing pattern of language and syntax—and a few unexpected twists…. Fun, a few surprises, and something to ponder."—Kirkus Reviews

"Sandu's cheerful, digitally colored pencil illustrations contain plenty of amusing details, wonderfully capturing the different energies of the characters. Schnitzlein's humorous story surprises in its sympathy toward both characters….a refreshing demonstration of different approaches and a friendship that transcends those contrasts." —Booklist